Red Temperature Indicator
Red Temperature Indicator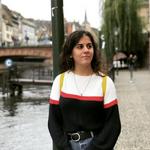 Updated by Daniele
Red Temperature Indicator
Do you see a red snake when you insert a keg in your PerfectDraft Pro?
Rest assured, there's nothing to worry about😊
This means that your PerfectDraft Pro is calculating the temperature of the beer. This can take up to an hour to provide an accurate result.
The reason it takes so long when first used is because there is also a software update. However, future software updates will reduce this time.
Most importantly, you can totally use your machine while the snake is running, and if you have pre-chilled your kegs in the fridge, your beer is good to go!
Have a good tasting🍺